polus - portfolio
lists of bitrix24 user reviews and our client portfolio
9+ years in the software space, our capabilities have grown to a point where we are thirsty for new requirements which we have never tried tackling. This means we got all the successful case studies and knowledge of what answers / solutions to provide for a specific requirement being provided by clients or by prospects like you who's reading this text. In the software space, years of experiences outpower experts with detailed theoretical understanding of software developments and implementations. With the right allocation of our skilled experts, with the years of experiences providing professional services to business cases like that of yours, we never fail to satisfy our clients and bring smile on their faces. Just shoot us a beer once the project is done if you are satisfied!
Artistic Closets was looking for software for 6 months that would integrate various programs in one for our custom closet company. We came upon Bitrix24 and decided this was the program we were looking for. We are in the beginning phase of set-up and feel strongly it best suits our needs. It is very user-friendly, reasonably priced and can be enhanced with other programs integrated to meet our growing needs. Thank you for creating a user-friendly program that meets the needs of many small business owners.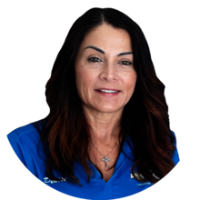 Denise Cintron
Owner / Operator, Artistic Closets Inc.

For over 20 years Smartway has been a leading company in the Middle East, providing E-learning solutions for the education sector, including universities, schools and corporate clients.

We made the best choice when we went with Bitrix24 to manage our work remotely and collaborate with our team using project management, task management, and CRM. We found all our needs in Bitrix24, especially in project management, CRM and Knowledge Base.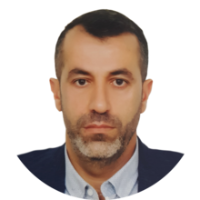 Ismaeel Hazouri
CEO and Founder of Smartway
Caloryfrio was looking for a new CRM that, in addition to accommodating for our commercial and billing management needs, would also allow us to manage teams and work in a simple and operational way. Thanks to Bitrix24 our work will be even more efficient.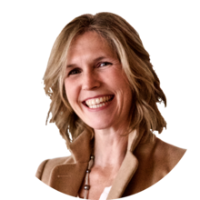 We chose Bitrix24 because, during the trial period, it was far superior to other software that we had used previously. The design was very similar to the most popular social networks and this has made our work very fluid without adding any stress during our daily tasks. As a result, we've become more productive and driven.
Daniel Venegas
CEO of Ecuatoriana Industrial Termoval


I found that Bitrix24 is the most suitable software for our needs in company projects, task management, communication and for the ability to integrate with a lot of applications in the Marketplace.
Thank you Bitrix24!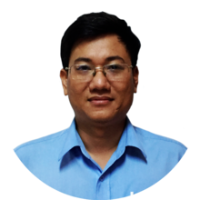 Mr. Pham Xuan Tung
Vice IT Director of Saigon Newport Corporation

I am basically a very new user of Bitrix24, but before the subscription I investigated and used the trial version for a few weeks and found that it was user friendly and met my requirements for project management, CRM, and data management. It's a complete solution for marketing and promotion due to seamless integration with the prominent social media tools.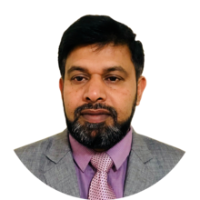 Joarder Md Rezwan Hossain
Director & Senior Accountant of
Global Accounting & Financial Services Pty Ltd.

Bitrix24 is our all in one collaboration suite that helped put us on that map with an innovative web development tool, bringing our mission front and center to our audience. In addition, the fascinating CRM tool, allows us to handle our marketing activities, plugging our lead capturing forms and directly engaging with our visitors in chat within the open channel services.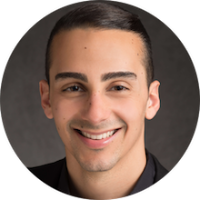 Arlon Alvarenga
Co - owner of Properters
When 40-50 houses are being built simultaneously, about 75,000 tasks must be completed during one construction season (May-October). The employee does not need to think every time 'What is the next task? What should I do right now?' They just look at Bitrix24 and perform tasks that have already been generated for them.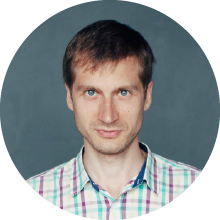 From the very beginning we were amazed by the combination of many useful features Bitrix24 has to offer. We use Bitrix24 in the fields of project management, CRM, and internal company communication.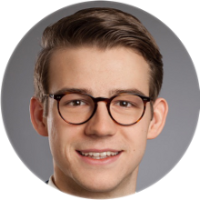 Dominik Groebler
CEO of Immoveo Ltd
The idea was to find a solution that covers a wide range of functions and makes half of the work done automatically. It took us a long time and after many trials we found out that Bitrix24 was the best choice for us.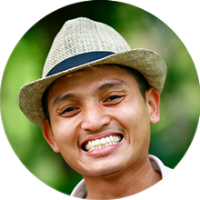 Trairat Tapaniyanan
Operation Manager of Thailand Pool Tables
As a teacher training project at a university, we may not fall into the category of "typical Bitrix24 users." Regardless, we would like to share our experience of having used Bitrix24 project management tools for slightly over 6 months, what made us choose this product and how we benefited from using it.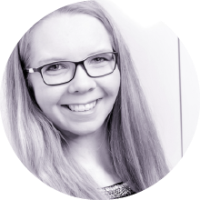 Felicitas Fein
Head Coordinator of MoSAiK
What have we used Bitrix24 for during these past 8 years?
- as an internal communication platform (connecting approx. 40 of our branches)
- as a communication medium with our customers (via Facebook + WhatsApp)
- for managing and controlling our employees' projects and tasks
- for training our employees in project groups
- the Bitrix24.Drive as storage for files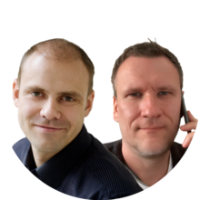 Jörg Geißler and René Ulrich
CEOs of Mobilblitz Geißler & Ulrich GbR
clients who we worked with
We have worked with (or currently working with) more than 378 customers as of present. Providing the service/s in our SERVICES page, we have never failed to bring satisfactory result on the project delivery, as well as the support & maintenance portion which is paramount in any software deployment or development projects for any types of industry. Below logos are the some of the clients we have worked with - direct B2B transactions and subcon contracts:
378+
Businesses and Organizations
© POLUS 2022 All rights reserved.