Bitrix
24
.
Your Ultimate Workspace, All in One Place.
Bitrix24 is a united work space which handles the many aspects of daily operations & tasks. CRM, Project Management & Collaboration Platform for your business management.Replace a multitude of services and apps with a single unified ecosystem for your business to work in. Available both in the CLOUD and in ON-PREM editions, Bitrix24 knows no limits in providing catered solutions for any types of businesses. Having a complete suite of social collaboration, communication, and management tools for your business, Bitrix24 sets itself apart from other mainstream collaboration tools. While other SaaS providers focus on one or two of the core business functions such as CRM, inventory, accounting, HR, Task & projects, and etc, Bitrix24 aims to be the ultimate resource for any type of businesses, just like yours.

Click the icons below to see more about the 6 core features of Bitrix24 !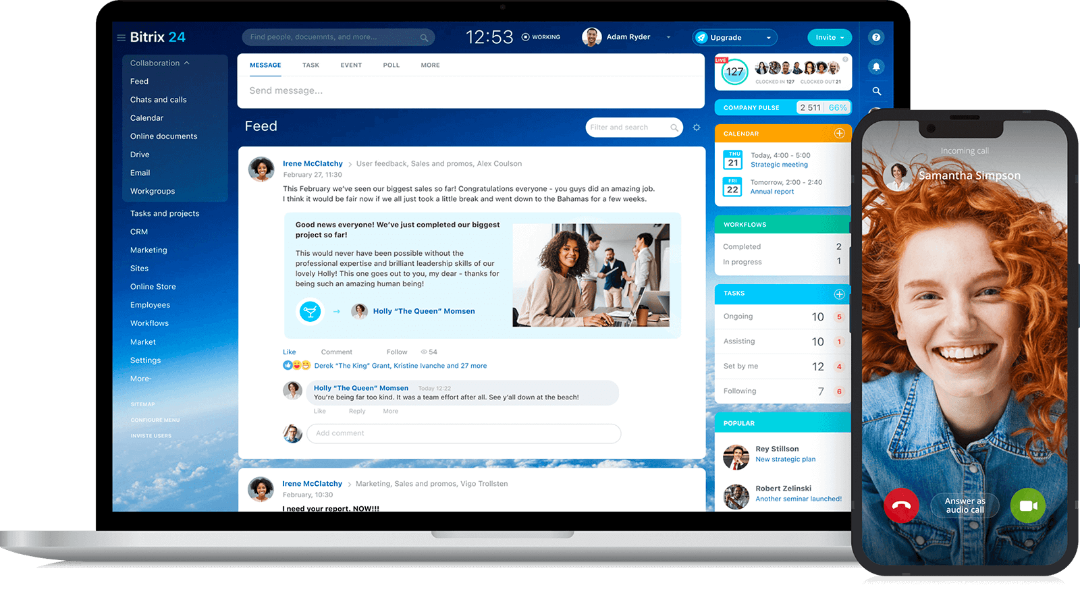 Collaboration
Chats & video calls
Online meetings
Feed
Calendar
Online documents
Drive
Webmail
Workgroups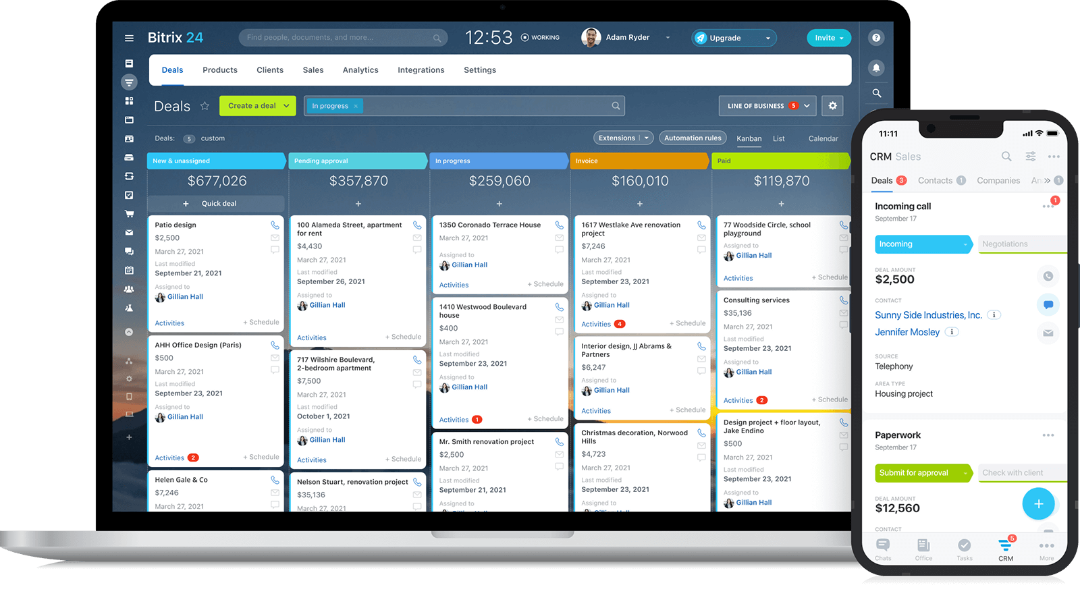 CRM & Automations
Leads, Deals, Contacts, Companies
Quotes, Invoices
Online payments
Sales automation
Rules and triggers
Contact center
Marketing
Sales Intelligence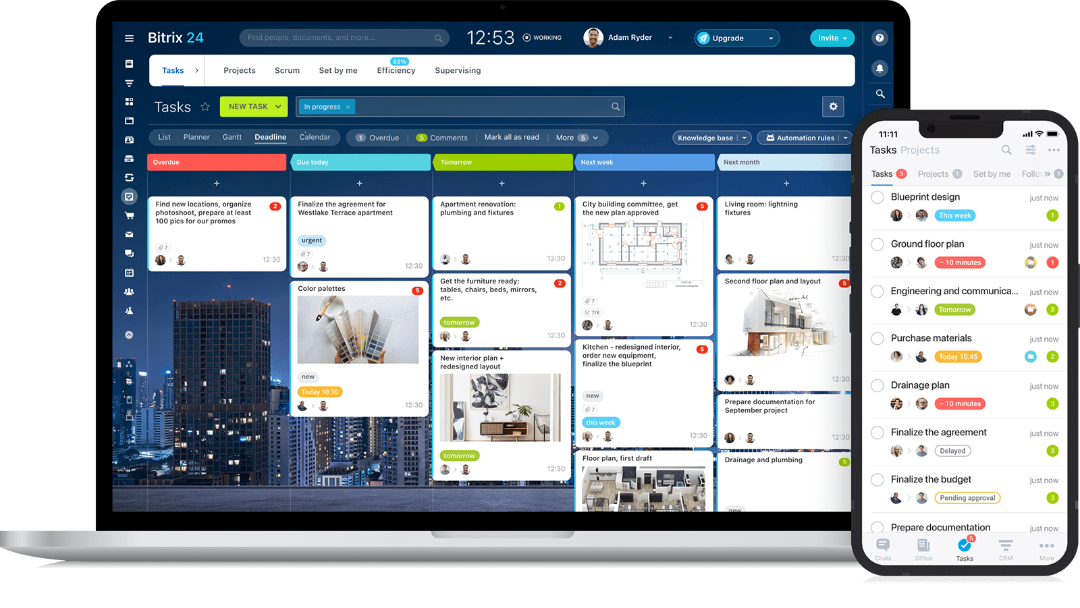 Tasks & Projects
Tasks
Projects
Gantt chart
Kanban board
Time tracking
Task and project templates
Task automation
CRM integration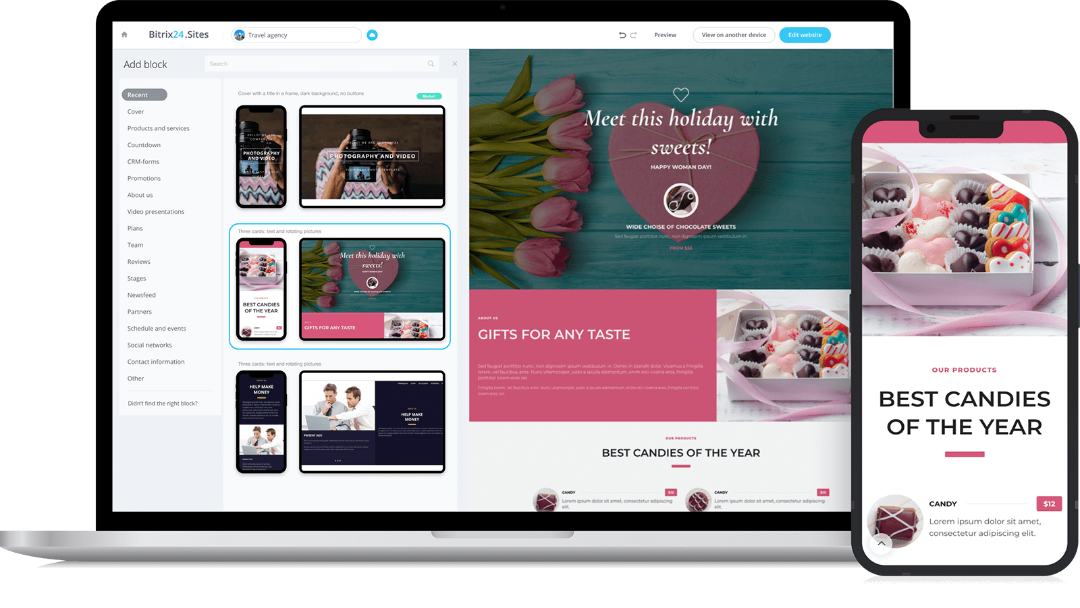 Sites & Stores
Free website builder
Online store
Free templates
Mobile & SEO friendly
Web forms
Web widgets
CRM integration
Google Analytics integration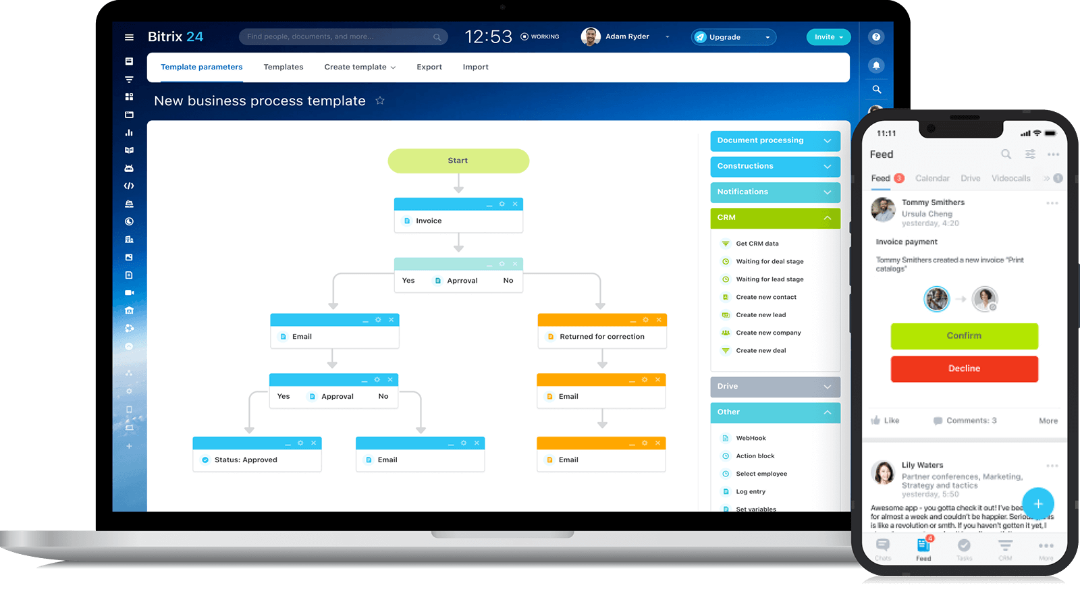 HR & Workflows
Employee directory
Worktime tracking & reports
Absence management
Announcements & appreciations
Workflow automation
Requests & approvals
No-code RPA
Knowledge base
Press reviews of bitrix24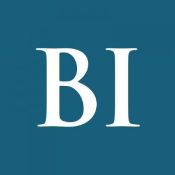 Social Intranet Services That Greatly Boost Business Productivity
"For one thing, if you have a company with an office environment, you could try including a social intranet. Bitrix24 is a collaborative suite that connects CRM, instant messaging, collaboration, and task management into one package."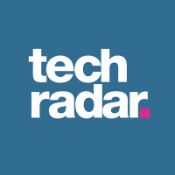 one of the Best business phone system
"Bitrix24 packs in a lot of features that go beyond normal UCaaS, so while it can provide everything you'd expect from a business VoIP phone system, it also includes a lot more in terms of CRM and management capabilities."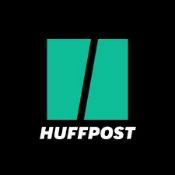 one of the 5 Collaboration Tools for Your Business
"It's also possible to use a private social network for collaboration within your business. Bitrix24 provides a way for your team members to connect and collaborate quickly and easily."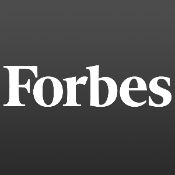 one of the 7 Web Productivity Tools That'll Maximize Your Efficiency
"For some reason, Bitrix24 isn't widely known — and I think that's a shame. The program combines a social intranet system with CRM tools that include contact tracking, sales funnel management, messaging, activity planning and calendars, all of which enable your team to quickly manage important pieces of information from within a central program."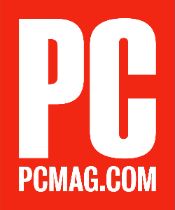 excellent crm
"Bitrix24 CRM has the ability to centralize all communications and collaboration for an organization of any size."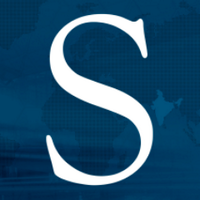 Top 10 Attendance Tracking Software to be Considered
"You can't go wrong with bitrix24. It serves as a CRM platform as well as task management software. For your specific time and attendance management requirements, bitrix24 should be your preference."
Contact Us
Please feel free to reach us out with confidence. We not only have several in-house professional developers and consultants capable of dealing with any type of inquiry regarding Bitrix24 and its configurations, customisations, server devops, setups, and integration jobs.
With our vision being "keep our clients using Bitrix24 for a long time, and let them benefit from it as much as they can", we focus on providing quality consultations, project delivery, customer success activities, and premium support to our clients.
Business Hours
[US: GMT-5] = 9:00 ~ 17:00
 © POLUS 2023 All rights reserved.