Bitrix24 - Communications
communications 24
Bitrix24 improves internal communications inside companies by putting together the most popular online collaboration tools. 
Communications
Virtual office for your company to work, communicate and collaborate - at home or in the office.

HD video calls & conferences
Create conferences for up to 48 participants, talk without any time limit, record your calls, and change backgrounds. 
Chats
Private and group chats - a quick and easy way to discuss ideas and share files. 
Worktime tracking
Your team can start/pause/finish their working day using an online time clock built into Bitrix24.

And Much More!
Online documents, Cloud storage, Work reports, Calendar, Workflow automations, and more.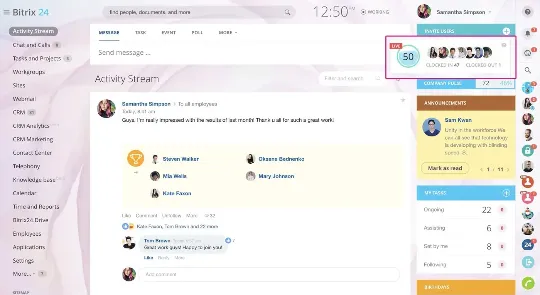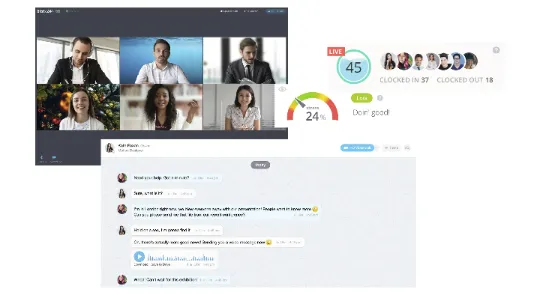 Online Workspace
Bitrix24 has all the online meeting tools in one place: live feed, chats, phone calls, video calls, and more!
Feed
News, updates, announcements, likes/reactions, appreciation badges, and more. 
Employee polling
A quick and easy way to collect opinions from your team, polls are fun, engaging, and super-helpful.

Chat and videoconferencing
Remote or not, your employees will always have a wide choice of communication tools - chats, voice calls, video calls and conferences.

And Much More!
Workflows, Announcements, Appreciations badges, Call recordings, Chat history search, and more.

Workgroups and projects 

Bitrix24 includes a professional project management platform with tasks, projects, workgroups, Kanban boards, Gantt charts, and workload management.

Task templates & automation
Recurring tasks can be automated via robotic process automation. 
Different roles in tasks
Every task can feature 4 roles: Responsible, Creator, Participants, and Observers. 
Different task view modes
Four task view modes are available: List, Kanban, Planner, and Gantt chart

And Much More!
Gantt chart, Kanban board, Tasks dependencies, Task time tracking, Task reports, and more.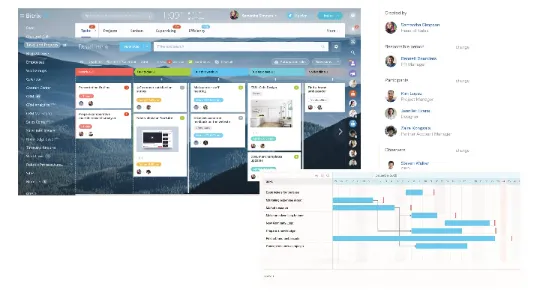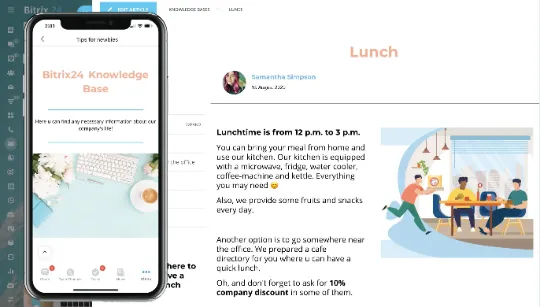 Knowledge base 

Bitrix24 lets you create сreate multiple knowledge bases for the entire company or for specific workgroups/projects that can be accessed from any device.

Visual editor
Easy to create and organize beautiful articles that support multimedia. 
Customizable access permissions
Access to certain articles can be restricted for selected users. 
Smart search
Finding a page or document in a Bitrix24 knowledge base is always easy.
And Much More!
Template-based editor, External access, Article discussion, available even on mobile, Integrated with CRM, and more.

Collaboration 

Bitrix24 features plenty of tools for team collaboration and project management, especially for remote teams.

Tasks
Tasks can have checklists and sub-tasks. Task time is tracked automatically.
Calendars
Calendars can be personal, group, or company. Two-way sync with other calendars is available.
Reports
After a task is completed, the responsible person sends a report to the supervisor.

And Much More!
Telephony, Appointment scheduling, Extranet chat, External collaboration, Social collaboration tools, Workgroups and Project UI, and more.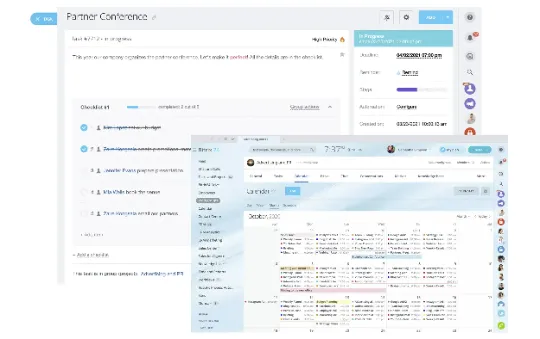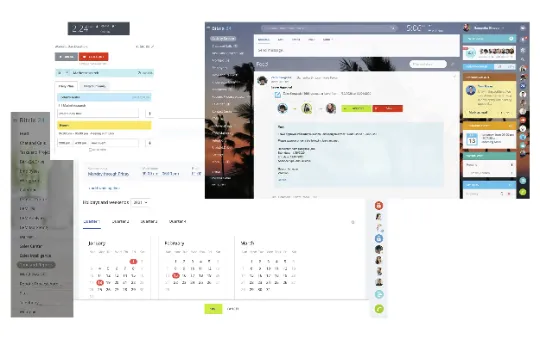 HR Management system
Bitrix24 can be used as an HR management system as it features attendance management, work reports, workflow automation, and employee directory.

Online time clock
Start/stop/pause working day button, all employee working hours are saved. 
Workflow automation
Standard processes like leave requests or expense reports can be automated. 
Work schedules
Three types of schedules are available: flexible schedule, shift schedule, and fixed schedule.

And Much More!
Employee directory, Employee profiles, Work reports, Attendance management, Performance reporting, and more.

Secure document management 

Bitrix24 provides unlimited cloud storage and an advanced document management system for cloud collaboration across your entire company.

Online document editing
Documents can be stored and edited in the Bitrix24 cloud, private cloud, or your server. 
Bitrix24.Drive
Personal, group, and company cloud storage with granular rights for files and folders. 
Third-party integrations
Features integrations with Box, Dropbox, Google Drive, Microsoft OneDrive, and more.

And Much More!
Public file sharing, Document history, Unlimited Storage, Lock editing, Document approval process, and more.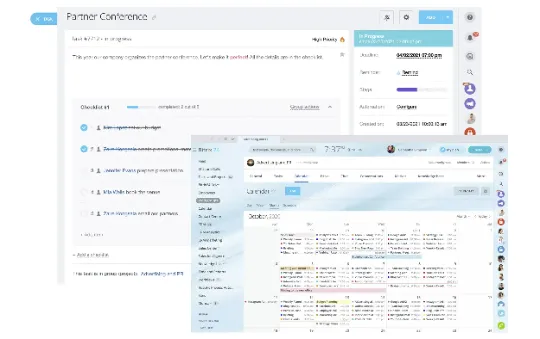 © POLUS 2023 All rights reserved.