Manage your leads and deals in a simple, intuitive drag-and-drop fashion - from the moment a lead has been added to your Bitrix24 CRM to the moment you close that deal.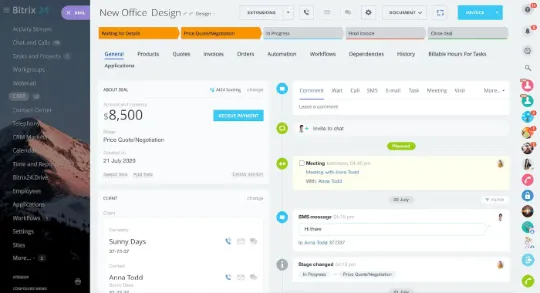 CRM 
Packed with client management, customer support, and marketing automation features, Bitrix24 CRM is a digital sales suite. 

Lead acquisition
Generate leads via multiple channels: web forms, live chats, phone calls, or social media, and have them added to your CRM automatically. 
Lead management
Use our built-in lead scoring tool to see which prospects your sales reps need to focus on and assign them automatically. 
Sales automation
Dozens of sales and marketing automation rules and triggers to save you time and money.
And Much More!
Quotes and invoices, Sales center, Marketing analytics, Customer support, CRM store, and more.

Grow your business with Bitrix24 
Bitrix24 is more than just a free online CRM software. It is a suite that features more than 30 tools for sales, administration, and marketing - a rarity among other free CRM platforms.

Lead generation
Acquire leads via customizable web forms and have them added to your online CRM system automatically. 
Online marketing
Run victorious marketing campaigns right inside your CRM tool - email marketing, ad targeting, and more. 
Business automation
Use our business process automation tools to custom-automate your workflows and sales funnels.

And Much More!
Website forms, Leads (prospects), Deals (opportunities), Contact, Company (accounts), Automation rules, and more.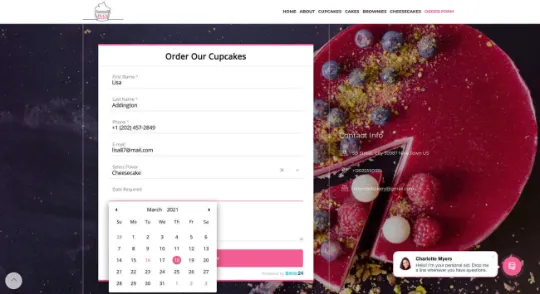 customer management 
Capture leads via free CRM website templates, forms, live chats, phone calls, or social media, and have them added to your CRM program. Use lead scoring to see which prospects your sales reps need to focus on and assign them automatically.

From a lead to a customer
Manage current and potential leads in a single environment covering the whole sales funnel.
Rules/triggers
Move deals down the sales pipeline automatically using customizable rules and triggers. 
Custom pipelines
Set up your own, custom sales pipeline with stages that are specific to your business.

And Much More!
Telephony, Appointment scheduling, Extranet chat, External collaboration, Social collaboration tools, Workgroups and Project UI, and more.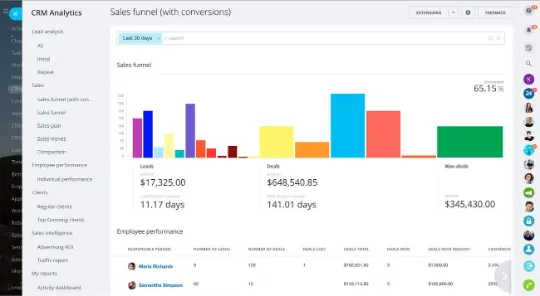 Omni-channel marketing 
Reach out to your potential and existing clients via the most effective channel - whether it's Facebook, email, phone calls, SMS, push notifications, or messengers. Track all your marketing and sales metrics using our Sales Intelligence module.

Email marketing
Run segment-based email marketing campaigns right from your CRM software and track their results (open rate, bounce rate, CTR, etc.). 
Online ads
Create retargeting campaigns based on contact information stored inside CRM. Launch Facebook ads directly from the Bitrix24 online CRM tool. 
Sales analytics
Track your marketing costs and calculate ROI. See which channels are delivering the best ROI and help you close more deals.

And Much More!
Webforms, Ad Campaigns, Messengers, Email, Telephony, and more.

Sales team management 
Manage your sales teams remotely, track work time, assign tasks, control deadlines, follow the task progress, and monitor individual KPIs.

Real-time sales management
See what deals/clients your sales reps are working on at the moment. 
Online communication
Use private and group chats to discuss work-related issues, set up video calls with your team members and/or clients. 
Online collaboration
Use our built-in task and project management tools to manage your sales team and track their performance.

And Much More!
Individual & team sales target, Commission calculator, Sales intelligence, Employee performance analytics (KPI), Sales Plans, and more.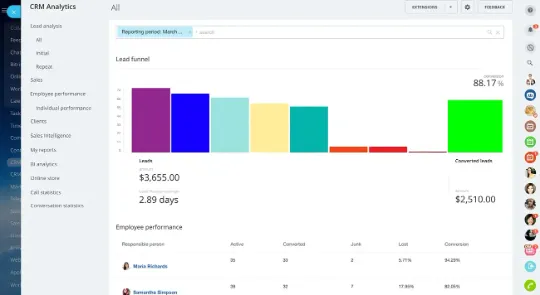 Inventory management 
Manage your stock, warehouses, and sales right inside your CRM. Get full visibility and control over the sales process, from the moment a new order is created to the product delivery.

Manage stock and inventory
Comprehensive Inventory management with stock adjustments, order management, and warehouse transfers with omnichannel sales support. 
Complete CRM integration
All sales data is synced with your inventory automatically in real-time to make sure you are never out of stock. 
Mobile ready
Scan bar codes via the Bitrix24 mobile app and make inventory adjustments without PC.

And Much More!
Integration with CRM, Orders, CRM Store, Robotic Process Automation, Mobile App, and more.

Client service & communication 
Bitrix24 brings all your customer communication channels into a free customer management system called the Contact Center where you easily track all your customer interactions.

Integrated with everything
Connect your accounts on Facebook, Instagram, WhatsApp, Viber, or other platforms to communicate with your clients right inside Bitrix24. 
Live chat
Provide instant support and customer service to your visitors. All the dialogs are saved to your CRM. If it's a returning customer, the system will recognize them. 
Telephony
Bitrix24 features a VoIP telephony module with integrated click-to-call, automated call recording, call logging, and analytics.

And Much More!
Client communication history, Contact channels, Customer analytics, Telephony, Live chat widget, and more.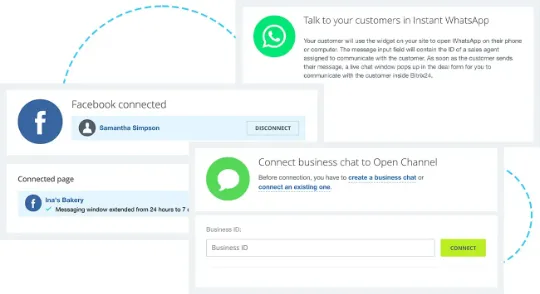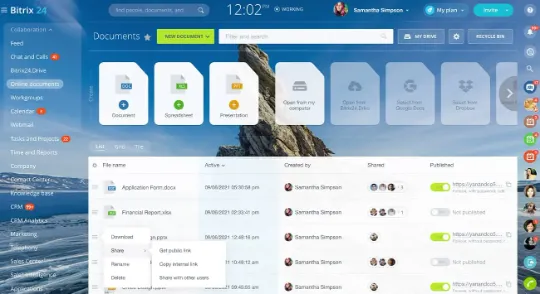 Online workspace 
Use Bitrix24.Drive to store your data online securely. Create, share, and edit files across your team and with external users. Manage file access permissions to keep the information protected.

Online documents
Upload contracts, share documents, and give specific employees permission to view the documents. Co-edit documents in real-time. 
Cloud storage
Your own one-stop information database with all the necessary files always available from any device - mobile or desktop. 
Knowledge management
Create knowledge bases inside your Bitrix24 account to share the knowledge across your team.

And Much More!
Online meetings, Activity reports, Worktime tracking, Automatic lead distribution, Real-time document editor, and more.

© POLUS 2023 All rights reserved.